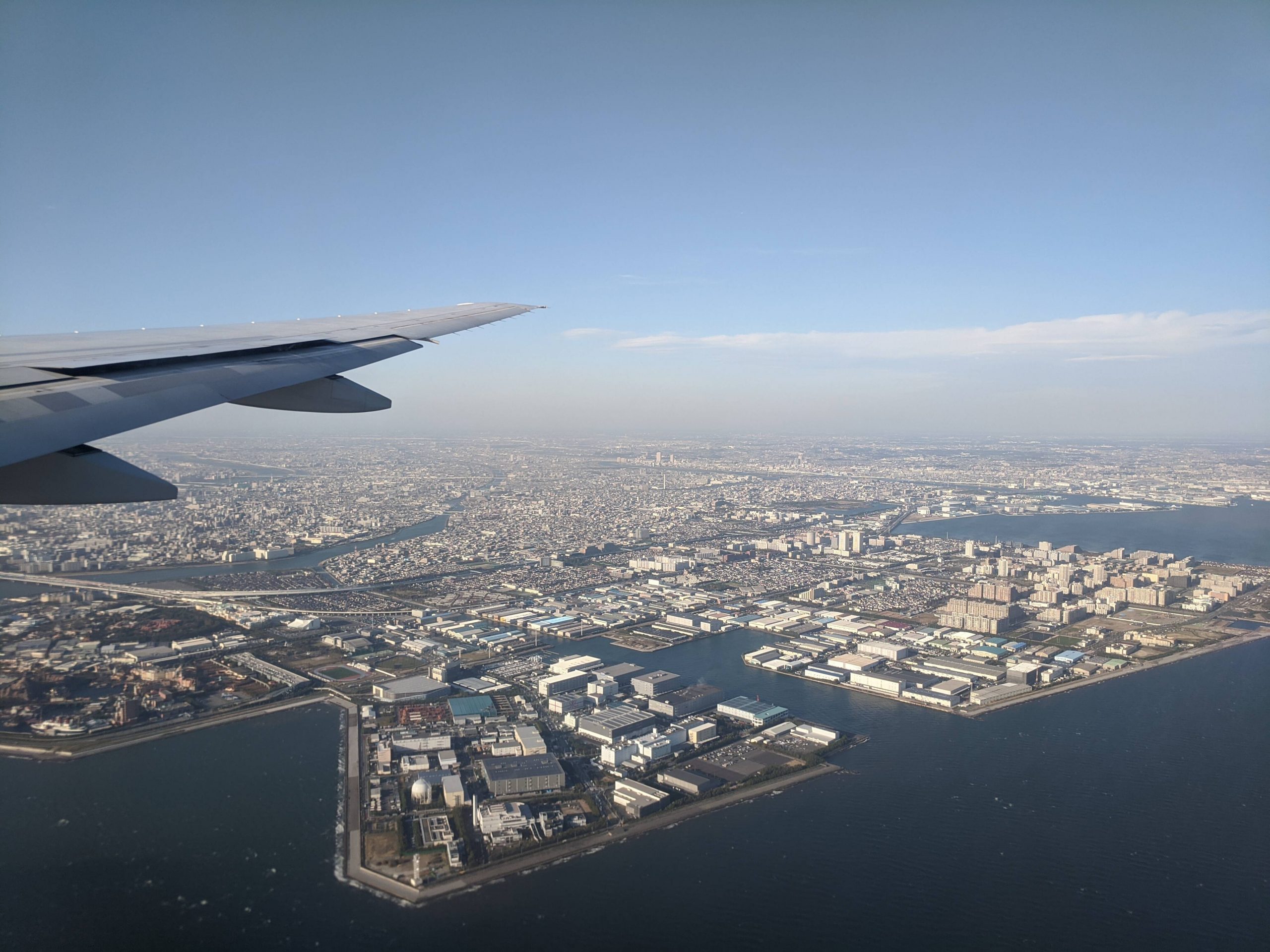 I first began writing this as a draft in December 2019, but never ended up finishing the post. Still, better late than never, I guess.
As of now, it's been more than three years since my vacation in Japan. I couldn't have asked for a better place to embark on my last major pre-pandemic travels. Japan is an amazing place and it was an incredible time. From November 18 to November 29, 2019, I traveled around Japan for 12 days with a friend, beginning in Tokyo, then visiting Kyoto, Osaka, and Tokyo again. Here, I want to document my day-by-day itinerary in detail (I jotted down notes every other night during the trip), so as to better remember my time there.
The trip consisted of three main legs:
Part I: Tokyo (Day 1 – Day 4)
Part II: Kyoto (Day 4 – Day 7)
Part III: Tokyo Again (Day 7 – Day 12)
General Observations
Conclusion
Part I: Tokyo (Day 1 – Day 4)
Day 1: Arrival in Tokyo
November 18
Arrived at Haneda airport at 3:30pm local time
Got a Pasmo card and exchanged JR Pass voucher
Hopped on the subway right before rush hour; messed up by not getting off at Keikyu Katawa and had to double back from Kawasaki (facepalm)
Walked around Shibuya Station
Walked through an overpass; was mildly lost as I had intended to visit the Phantom Thieves overpass by the Ginza line entrance but ended up in a different one
Visited Hachiko statue and crossed Shibuya Scramble
Settled in at the Airbnb in Shibuya
More general walking around; ate tonkotsu ramen at Ichiran
(Mild rain during all this, made everything very glisteny which was cool)
Day 2: Shibuya and Shinjuku
November 19
Meiji Jingu – already hella tourists by 9 am, cool big gates and shrine though
Yoyogi Park – big and beautiful, low key hangout; not many tourists in the morning
Walked around Shimokitazawa (very old school Tokyo vibes, and one of the few areas where I saw actual grocery stores)
Brief visit to Sangenjaya; Rain on the Roof was closed for lunch :(, but I saw the famed laundromat/bathhouse entrance… abided by the "no photograph" sign which I thought was funny it was there
Shinjuku Gyoen National Garden – cool place with some beautifully juxtaposed views of nature and the city skyline, but too many tourists
Walked around Isetan briefly (ugh, 3fancy5me)
Looked at street food near Golden Gai but didn't get anything (so crowded!)
Tonkatsu/wasabi sandwich from 7/11 near the Airbnb (very solid taste)
Met up with my friend and grabbed a casual midnight dinner (curry bowl) at a Sukiya near the Airbnb
Day 3: More Shibuya and Shinjuku
November 20
Harajuku (completely dead in the morning)
Omotesando Avenue (very upscale stores; vibes vaguely similar to Unter den Linden in Berlin; could hear quite a few Chinese tourists, as usual)
Visited Meiji Jingu again, since my friend missed out on it yesterday
Ate at random café in a cellar near Shibuya Scramble for lunch after failing to find a teppanyaki place at the address provided by Google Maps (in its place was some kind of beauty salon, where I inadvertently terrified the receptionist with my broken Japanese lol)
Satei Hato coffee shop – had the Hato original blend and orange chiffon cake (amazing atmosphere and coffee and cake; unique decor for each table)
Walked around Shinjuku and Kabuchiko (ayy lmao; sketchy "peep shows," quasi-brothels, and love hotels—to be clear, I did not set foot or partake in any of these)
Briefly stopped in Isetan to use the bathroom (fancy heated seats and bidet spray lol)
Entered Sega arcade (huge; arcade upstairs, claw machines downstairs; only took a few tries to win big blue doge from the claw machine even though a few other machines took my coins and did nothing lol)
Saw the Godzilla Head on top of Hotel Gracery (was in the afternoon so no lighting/smoke effects yet)
Walked around more and shopped at Don Quijote (Waterfront umbrellas and Kit Kats, ayyy)
Hit up pre-dinner street food near Golden Gai (my buddy got a fish-on-a-stick thing; nothing appealed to me much so I didn't get anything, same as yesterday)
Walked around shops on B1 of Shinjuku Station (huge expanse wtf)
Visited Kiddyland (disappointing, boring and overpriced) and walked along Omotesando at night
Briefly revisited Harajuku to see if it was more poppin at night (not at all, still very few people)
Dinner at Tonteki near Shibuya Station
Day 4: Shinkansen to Kyoto
November 21
Shinkansen to Kyoto
Picked up ekiben from a shop called ecute in Shinagawa Station (I chose a duck entree, which tasted great)
Part II: Kyoto (Day 4 – Day 7)
Day 4: Kawaramachi
November 21
Walked from Kyoto Station to fancy yet reasonably priced Airbnb (Elitz Inn) in Kawaramachi
Walked along the banks of the Kamo River
Stopped by Ikariya coffee for an afternoon snack (craft latte and salted milk kinako, yum)
Explored Shijo and Teramachi until nighttime
Walked along Pontocho at night
Got Kobe wagyu sirloin at Pontocho Kyoshikian (delicious buttery melt-in-mouth; chef was a tall dude who made friendly conversation with us)
Stopped at Pontocho Whiskey Museum, drank the eponymous beverage (tasted decent)
Crossed the river and walked around Gion
Explored Yasaka Shrine and Maruyama Park (very serene at night)
Snackies from FamilyMart (as usual… Ohayo Jersey Milk = best pudding; wagyu steak flavored Lays chips are legit too)
Day 5: Osaka
November 22
Hankyu line to Osaka in the morning (got omegadelayed, ended up taking like 3.5 hours; also, at first we accidentally stumbled into a women-only car for a minute lol)
Passed by the Umeda building but didn't get out of Umeda Station, instead continued to Dotonbori
Walked around Dotonbori (like toned down Shibuya) and grabbed some takoyaki
Grabbed spicy miso ramen at Tonkotsu Ramen Hakata Furyu Sennichimae in Shinsaibashi (very delicious, hella big portions/refills)
Walked to/around Tsutenkaku (did not go up the tower due to the huge line of students)
(I think we inadvertently walked through part of Denden town to get to Tsutenkaku, but the streets were pretty quiet… didn't see anything crazy except some mild weeb posters)
Walked on the bridge past the Osaka Zoo / Art Museum to Tennoji Park
Walked out of the park into an alley with random sketchy motels, then accidentally stumbled into a peace memorial/shrine which had a cool secluded overlook of the river
Visited Osaka Castle Park (huge and amazing views, worth dealing with the large crowds of tourists)
Went to some famed sushi place on the 5th floor of Keihan Mall Kyobashi for an early bite (solid sushi but not blown away)
Took the Keihan line back to Kyoto (no delays this time; saloon double-decker train was cool)
Day 6: Castles and Shrines
November 23
Nishiki Market in the morning for various snackies and gift shopping
Stopped by Weekenders Coffee (random chill little spot at the back of a parking lot)
Walked to Nijo Castle, entered castle and walked around (looked at replica paintings like the bootleg tigers lol) then walked around outside
Stopped at random ramen place across the street from Nijojo (aight but not as good as Ichiran or the place in Osaka)
Walked to Kyoto Gyoen National Garden, walked around the garden and entered Kyoto Imperial Palace
Took a taxi to the south end of the Philosopher's Path (very nice older driver, surprisingly I was able to converse with him a bit in Japanese)
Walked north along the Philosopher's Path (hella tourists, place was like the High Line in NY; still, beautiful little stream with fluffy duckies and red-orange-yellow foliage)
Decided not to continue to Ginkakuji due to how ridiculously crowded the path to it was
Chilled for a bit at Bambi Café (got blueberry tea and matcha parfait, both delicious)
Walked west along Imadegawa-dori to a subway station and took a train back to Elitz
Fushimi Inari at night – hiked all the way to the top and back (it was a great idea to go at night: beautiful weather, clear skies, amazing views, not crowded at all)
Got hella expensive Kobe beef at Steak and Wine Pontocho ($200 Chateaubriand; it was really good, but Kyoshikian was much better value)
Ultimately never got to try out the elusive ChaoChao Gyoza (always lines, then closed early; sadge)
Day 7: Shinkansen to Tokyo
November 24
Nishiki Market food tour, part 2 (got big fried shrimp, soymilk croquette, soymilk ice cream and soymilk donuts; YEET)
Ikariya coffee, part 2 (fruit latte was really good)
ChaoChao Gyoza for lunch!!! Classic ChaoChao gyoza, pork curry gyoza (my favorite) and shrimp gyoza, awesome sweet matcha tea
Walked along Kamogawa then went to Kiyomizu-dera (hella crowded though)
Walked to the outside of Kodaiji but didn't go in
Walked around the streets of Gion proper (skipped over it a bit the other night)
Shinkansen back to Tokyo
Part III: Tokyo Again (Day 7 – Day 12)
Day 7: Asakusa
November 24
Airbnb in Asakusa is awesome, right next to the Skytree (never ceases to amaze me how cool it looks, and how close we are to it)
Wandered the streets of Asakusa at night (very chill/mellow vibes, polar opposite of Shibuya/Shinjuku) – briefly walked around Sumida Park (smaller than expected, ground was muddy from rain, and it was very misty which created a "too quiet" vibe; reminded me of when I randomly walked around at night in Barcelona) then crossed the bridge over the Sumida River (subdued/serene lighting but beautiful nonetheless)
Walked to Sensoji Temple (beautifully lit up at night, relatively few tourists at this hour, so got some nice photos)
Walked down empty Nakamise-dori and continued to the crazy big Vegas-esque looking 24h Don Quixote (ridiculously busy at 10pm on a Sunday… like an NY Trader Joe's), grabbed various snackies (pudding, Cheetos, Kit Kats, etc.)
Walked back to the Airbnb across the same bridge (absolutely stunning direct view of Skytree… I couldn't stop looking up the entire way)
Day 8: Akihabara
November 25
Late start to the day to rest up
Walked all the way to Akihabara
Checked out the outside of Radio Kaikan (lots of maids at every street corner trying to hand out ads for their cafés)
Had lunch at Aoshima Shokudo (long line but was worth it, best broth I ever had and the chashu and ramen were amazing)
Stopped for some coffee at Keys Café
Explored Yodobashi Camera (spent way more time here than I expected, the afternoon just flew by; also, video games in YC were way more expensive than they are in the US)
Explored Radio Kaikan (building was way smaller and had a much different layout than I expected based on Steins;Gate; still cool though)
Walked to Ueno Park (cool big plaza with reflecting pool, which was memorable in the night lighting; parked police car's orange flashing lights would make for a great cinemagraph)
Further walking to Ueno Pond (completely filled with lilies, could barely even tell there was water there) and small temple in the middle
Rested at Airbnb for a bit then headed to Steakhouse Matsunami for a 10-course dinner (excellent service and lots of good food)
Walked to Donki again and picked up some snackies (got some nice pics/cinemagraphic video from the Kototoi Bridge on the way there; took Azumabashi on the way back)
Day 9: Yokohama
November 26
Mid-morning start to the day, took the train down to Yokohama
Explored Chinatown and had a really fancy lunch experience at Manchinro Honten (seriously, place was huge and super fancy, very extravagant and liberal use of plates/utensils; the food was quite unique from Chinese food in the US or China, kind of like "conservative" or "streamlined" versions of authentic Chinese dishes, but not quite diluted in a cheap way like some Ameri-Chinese fusion… I liked it a lot)
Walked around Chinatown a bit more and dropped in a gift shop to buy some souvenirs (i.e. panda merch)
Walked along Yamashita Park for some great harbor views (random large group of girl scouts/students were walking there at the same time as us lol)
Walked to the Red Brick Warehouse and experienced an interesting Japanese take on a Christkindlmarkt (no Lebkuchen or glühwein to be found though, darn… there were, however, lots of schnitzel and wurst advertised on flyers hung profligately from every stall)
Went into the warehouse and explored the different shops in there
Continued on to Minatomirai, which we explored briefly before taking the train back to Tokyo (Roppongi)
Arrived at Roppongi Hills and went into Mori Tower, up to the 52F observation deck (fantastic night view of the city, despite it being too dark to see Mount Fuji)
Walked to Sakurai for a traditional tea ceremony (very cool and extremely zen, really "realized" the concept of setsuna as I smelled/sipped the delicious hojicha)
During our 15-minute wait for Sakurai, we went to the stationery shop on the second floor (cool but hella pricey items)
Checked out the Porter store in Omotesando (was hoping to find a bag under $150 but no such luck, these things are mad expensive)
Super tired at this point so subwayed back to the Airbnb to call it an early night (grabbed some Karaage-kun from the neighboring Lawson, good stuff)
Day 10: Odaiba
November 27
Late morning start to the day, went to Odaiba
Got off at the Daiba stop and took in the views of the big bridge, Fuji TV building, and bootleg Statue of Liberty (lol)
Walked past Diver City and the Gundam Unicorn statue
Checked out the Mega Web history gallery and VenusFort (got suckered into the hyakuenya (100 yen shop) Seria, kind of fun to hunt for the Made in Japan stuff)
Met up with my friend, continued to explore VenusFort a little bit then went to the main Toyota Mega Web Showcase (yuge space, pretty cool)
Got lunch at Sojibo in Diver City (delicious chicken curry soba)
Teamlab Borderless for the afternoon for some very trippy digital art experiences (will have to try Planets next time)
Walked along the shores of Daiba Park (wanted to walk across the Rainbow Bridge but it was closed at 6) for some awesome evening views of Tokyo
Split paths with my friend, checked out Joypolis/Decks mall briefly
Shopping at Muji Akiba (awesome, very neat department store, but I guess they exist in a few US cities to, so not really a Japan-exclusive thing)
Returned to Airbnb and hung out with my friend a bit before bidding him farewell (he's flying back to the States the next morning)
Went to Lawson to stock up on some indulgent snacks and walked to the Skytree Makku (McDonald's) for a "Gran Clubhouse" burger, some fries, and a coke (latter two were remarkably consistent with US McDonald's; former was much better quality than the average US Mickey D's though)
Day 11: Nakano and Kichijoji
November 28
Yet another late morning start to the day, went to Nakano
Walked around SunPlaza and the area around Nakano Station, explored the Sun Mall briefly
Spent a lot of time in Nakano Broadway (like the weebmalls in Akiba, except in an older jankier building and less crowded, which was good; there were hella Mandarake stores in this building; I kind of felt bad for spending so much time inside, until I stepped outside again and remembered how rainy and gross it was today)
Ended up weebing out with a few random capsule machine purchases and a Jack Frost doll from Mandarake (I also wanted to try out the 8-scoop ice cream cone from Daily Chico but just wasn't really feeling up to it, will have to save it for next time)
Walked from Nakano to Koenji, passing by Nakano Central Park (cool view; the whole area along the walk felt not like super old old school, but had an 80s/90s vibe which I thought was cool; there was also quite a bit of art deco influence on the architecture, which was interesting)
Grabbed a quick bite/rest at a FamilyMart in Koenji (made a bootleg strawberry FamiChiki sandwich, yum); also stopped in a Dorama to buy a few cheap Vita/DS games
Koenji felt super hipster and was cool to walk around despite the rain (to be honest, the clothing street near Koenji Station was similar to what I had expected Harajuku to be)
Took the train to Inokashira Park and walked around the pond (was wavering on whether to do this, and I'm really glad I did—even though it was dark and raining, the park was beautiful, true to Persona 5's portrayal; there was a random guy playing guitar and singing and it was pretty moving)
Took the long train ride back to the Airbnb (experienced the infamous sardine crowding for the first time on the Asakusa line from Nihonbashi; the Chuo/Tozai line had been completely empty from Kichijoji to there)
Wandered around inside Skytree Solamachi (was originally going to get tickets to go up Skytree, but didn't want to wait in line so went into Solamachi instead – place is YUGE, like the SouthPark mall but bigger, classier, and somehow less annoying… I ended up buying a Porter bag from Loft lol; it's interesting that this shopping complex inside the Skytree tower was like a bustling hub of commerce when the rest of Asakusa is so quiet at night)
Got snackies and karaage-kun from Lawson again to cap off the night
Day 12: Farewell Tour
November 29
Beautiful, perfectly sunny morning for my last day in Japan :'(
Stored my luggage in a coin locker in Oshiage Station then chilled on the side balcony of Solamachi for a few minutes while sipping a Dr. Pepper
Strolled through the side alleys and main streets of Asakusa to Kappabashi to browse various interesting kitchenware (ended up buying a few more chopsticks lol)
Strolled to Suzukien and got a bowl of grade 7 matcha ice cream (very rich taste) and bought some tea souvenirs
Walked back to Skytree and took the Keisei line to Narita airport (was so fast getting through security though, I could have spent a couple more hours in Asakusa)
General Observations
Here is a very non-exhaustive list of my observations during my travels in Japan, in no particular order. These were my impressions as of 2019; obviously, the world has changed a lot since then, so some of these might not be as accurate anymore.
Japan's reputation for hospitality and top-notch service is well deserved. Everyone I interacted with was very courteous and professional.
I don't regret spending so much of the trip in Tokyo; it's such a large amalgam of cities, I never felt like I was even close to completing my explorations of it.
Three days felt like the right amount of time to allocate to Kyoto; however, I probably could have spent at least another full day in Osaka.
Tokyo's subway system is freaking awesome, and not crowded at all. With the exception of a couple of train lines, most still had very comfortable spacing during rush hour, and I rarely had to wait for a train for more than a few minutes.
Staying in Shibuya first was a great decision; it's quite centrally located, which makes it easy to get to just about everywhere else in Tokyo.
The JR Pass is so worth it.
Even in the most popular tourist spots (e.g. Osaka Castle), there are some beautiful niches with almost no other people around.
It's a good idea to go to super popular destinations at night (e.g. Fushimi Inari, Sensoji Temple). It's much less crowded and the vibes are immaculate.
Japan is obsessed with Christmas (decorative lights and Santas everywhere).
The sound-proofing of side streets and alleys (esp. in Kyoto) is amazing.
FamilyMart is the best konbini #FamGang4Life. I probably relied a bit too much on konbini food, though.
Ohayo Jersey Milk is the best pudding.
The wagyu beef at Pontocho Kyoshikian ($34 for a serving in 2019) is much better value than the $200+ Kobe beef from other restaurants.
Retail places open quite late in the morning and close quite early in the evening.
As a visibly East Asian man, I blended into the crowds everywhere, and flew under the radar of tourist-scammers (there weren't a ton of them, but they exist). Because locals always assumed I was also Japanese, I got to practice speaking Japanese, which was awesome! (Of course, in cases when the conversation carried on for more than a minute or two, it inevitably became obvious to my conversation partners that I was not a native speaker lol.)
Everywhere is so clean; I really admire how serious everyone is about no littering.
Public restrooms are awesome; don't understand why Toto's high-tech toilets are not widely adopted in the US.
It's really important to have good socks and shoes; I walked between 10 to 12 miles a day on average.
It's okay to start the day a little later and turn in a bit earlier than a "full" day, as the active part of the day tends to be jam packed. It's necessary to rest, and I didn't feel too bad about the opportunity cost, as it felt like I was still seeing/doing a ton every day.
Conclusion
Japan is probably my favorite place that I've ever traveled to, and I certainly hope to visit again someday. I was incredibly lucky to have been able to take this trip, unaware that Covid-19 was going to shut everything down within the next few months. The total cost of the trip, including lodging, airfare, food, entertainment, souvenirs, etc. was upwards of $3,000. Totally worth it.
Not gonna lie: when I got back home in the States, I was in withdrawal for a while. But, it gave me motivation to continue studying Japanese (which, at present, I need to get back on it) and plan for the eventual next trip. Also, watching The Devil is a Part-Timer! while munching on the Japanese snacks I brought home was a good "chaser" to the trip.